Pastor Anthony and Mrs. Amy
welcome you to J.A.M. City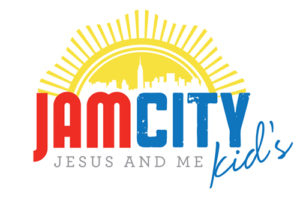 As part of the family at Good Shepherd Church of God, the children's ministry seeks to love and welcome all children, share the gospel with them, teach them to worship, know and follow God's Word and learn to serve others.
We do all of this by focusing on helping kids discover Three Basics Truths:
I can trust God no matter what.

I need to make the wise choice.

I should treat others the way I want to be treated.
Whether you choose to visit on Sunday morning (9:30 or 10:45am) or Wednesday evening (7pm), your child will be encouraged to discover and apply the Three Basic Truths to their daily life experiences in order to accept Jesus as their Lord and Savior. We do this in a variety of ways, including Bible-based lessons, fun games, great music, interactive skits, and age appropriate small group sessions.