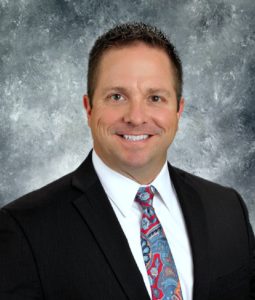 SENIOR PASTOR, Rev. Graham Chancey
Thank you so much for taking some time to stop by and check out our website. I hope you will find out all you need to know about Good Shepherd and feel led to join our growing church family.
My name is Graham Chancey and I married Melody, an amazing woman, in Dec. of 1999. Macy and McKenna are our two daughters and they have filled our lives with great joy.
I grew up in the Church of God but never committed my life to Christ until Sept. of 1998. A few years later, I went into full-time ministry as a youth pastor. I spent 5 years in that capacity before moving into a Senior Pastor position.
My family and I spent 7 great years in Bradenton, FL. where we experienced a great revival that lead to a 700% increase in church attendance.
In July 2014, the Lord led us to take the position as Senior Pastor of Good Shepherd Church of God. Once again we are experiencing a revival and new souls are being added to the church.
I am a classical Pentecostal preacher who totally depends on the leading of the Holy Spirit. I firmly believe that a minister must do all that he is able to prepare himself for ministry but the anointing of God takes priority over all preparation.
I believe in implementing methods and programs to give the church organization but all of these are done in vain without the demonstration of the power of God. I invite you to come and experience Pentecost with us.
Good Shepherd Church of God is a group of diverse people who are Moving Forward Together, To Reap the Harvest.
You are more than welcome to come and be a part of what God is doing in the Glades. I hope to see you soon!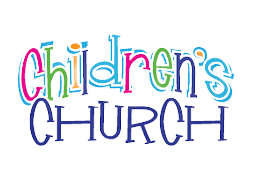 We have an amazing team of teachers that work with our children's ministry. Children between the ages of 4-11 enjoy music and a message during the morning service times that is created just for them. It is exciting to learn about the Lord and this team makes sure that children know how much fun it can be to LOVE the Lord.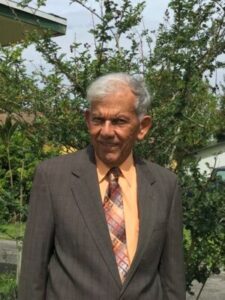 ASSISTANT PASTOR TO SPANISH SPEAKERS
My name is Samuel Colón. I was born in Villalba, Puerto Rico. My parents accepted the Lord as their savior when I was three years old. At the age of five, my parents moved to Manatí. There in Manatí is where we began to attend the Church of God. My father passed away when I was fifteen years old. Some of my brothers were already living in Chicago, Illinois. My mother then decided to move to Chicago when I was sixteen years old. There was not a Spanish Church of God so a group that had moved to Chicago from our church in Puerto Rico, including some of my wife's siblings, had the vision to start a Spanish Church. They did fulfill their vision and that church was the beginning of many churches in the Chicago Metro Area and in some of the suburbs. On June 25, 1960 I got married to my wonderful wife Loyda. We were blessed with five sons and one daughter. Our children are Gamaliel, Eliseo, Samuel Jr., Awilda Iris, Lemuel and Melvin. I praise God because they are all serving the Lord and doing Kingdom work. I studied and taught the Word of God in Chicago and was involved in different ministries and teaching the Word. I have also worked with the youth and as a Pastor while living in Puerto Rico. My wife and I were founders of the first Church of God in Villalba, Puerto Rico, which is my hometown. The church there is still going strong. In 1996, we moved from Puerto Rico to Miami, Florida. We moved there with the desire to start a Spanish outreach ministry somewhere in the Miami area. God closed all of the doors and He sent us to Pahokee, Florida. God had a different plan for our lives, and I was appointed as visiting pastor at the Good Shepherd Church of God in Pahokee, Florida. In 1998, my wife and I were named local Missions Representatives. God has taken us to places we never dreamed of through this ministry and we continue to do what He has called us to do. Our church services at 10:00am are also translated to Spanish, live, by my wife Loyda.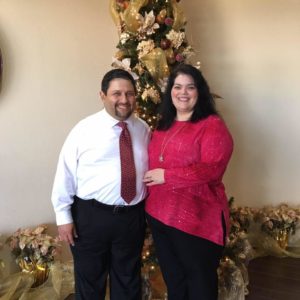 EXECUTIVE PASTOR
Reverend Aaron & his wife Amanda are from the Glades area. They met through church activities and married in 2000. They have three wonderful sons and three fur babies. They enjoy being part of the Good Shepherd team and assisting the Pastor in any area needed. Pastor Aaron works as a High School Bible teacher at The Shepherd's School; you can find both of them serving in the capacity of greeters on Sunday mornings.